Environmental management organization
Head of Environmental Safety Team
Environmental management
Water environment management
Air environment management
Waste management
Chemical substance management
Safety management
Industrial safety management
Fire Safety Management
Health management
Health care
Employee health counseling
Environmental Safety Objectives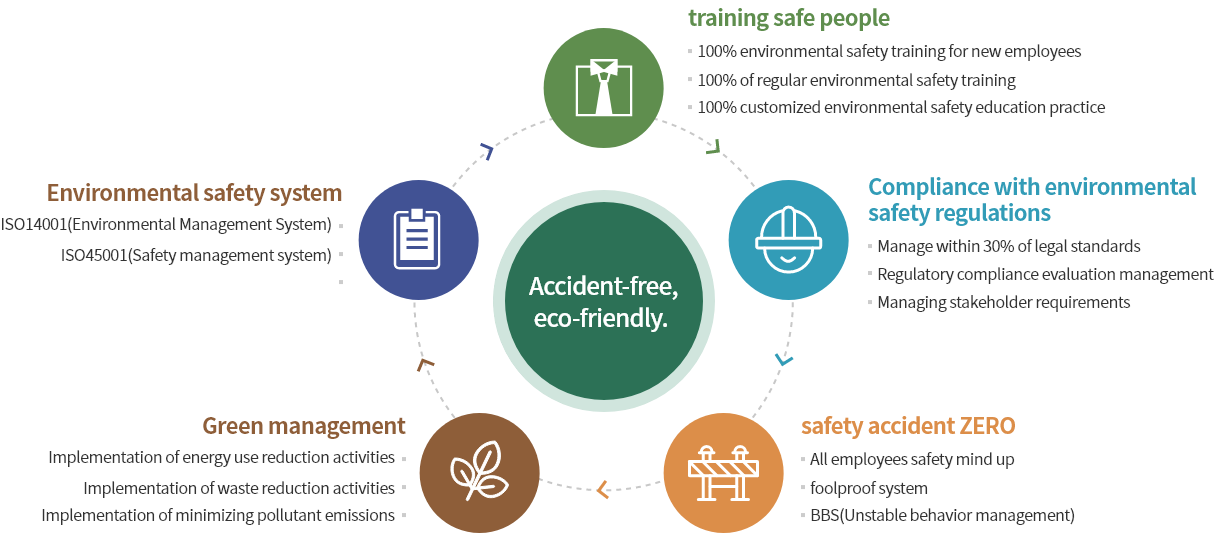 Environmental Safety and Health Policy
EcoproHN shall endeavor to prevent serious disasters by creating a safe and healthy working environment for employees. It seeks to improve the quality of human life by minimizing pollutant emissions.

In order to achieve the goal, detailed guidelines as follows are established and the environmental safety and health management system is operated.
Remove industrial accident risk factors in advance by discovering potential risks.
Efforts to achieve disaster-free goals through customized training for executives and employees and safety measures optimized for the workplace.
Establish targets for reducing environmental pollutants and endeavor to reduce pollutant emissions.
Kim Jong-seop, CEO of EcoproHN